Founded in 1977, BJS Trophy has become a Springfield landmark and one of the nation's leading low-price providers of custom awards and recognition. For over 40 years, we have proudly offered high-quality awards and engraving, exceptional service, and guaranteed low prices. We have never failed to honor our guarantee since our humble beginnings.
Bill Viles began his career at BJS Trophy in 1999, learning the family business from the ground up. In 2016, he purchased BJS Trophy from his father and has since expanded the company by using the latest technology and expanding into custom awards, promotional products, embroidered apparel, and signs. Bill graduated from Southwest Missouri State University in 1999 with a degree in marketing.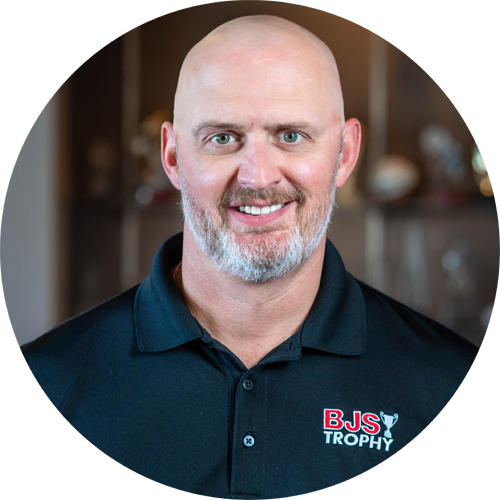 Chief Operating Officer
Cassie Sly
Cassie Sly serves as the Chief Operating Officer at BJS Trophy, and has been a valued team member since 2016. Boasting 20+ years of management and leadership experience her wealth of knowledge in operations is pivotal for the company's operational excellence and strategic growth. Cassie ensures we keep moving forward, adding a personal touch to our achievements.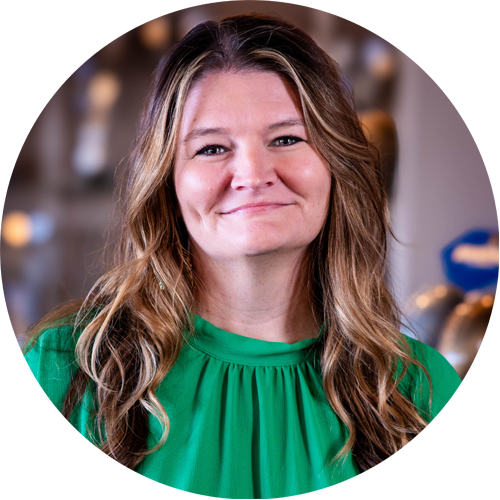 Director of Sales
Daryl Bernskoetter
Daryl Bernskoetter has been a part of the BJS team since 2017. He is an invaluable member of the day-to-day production process, and he also plays an essential role in installation and general work on the production floor. In addition, Daryl spends a large portion of his time as an outside sales representative for several schools in the Springfield area.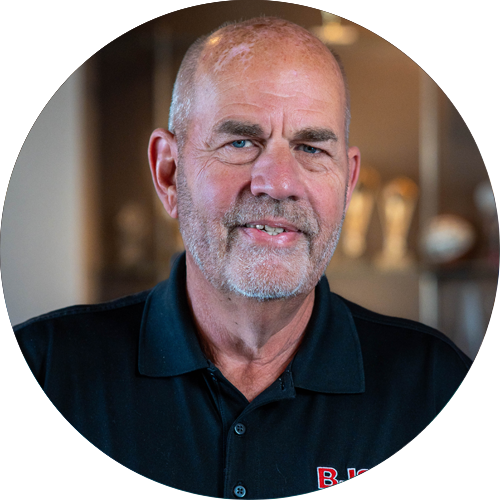 Director of Marketing
Tom Baker
Tom Baker is the Marketing Director of BJS Trophy. Tom has a Bachelor of Business Management from William Woods University and has been working in and around marketing since 2008. He has an extensive background in video production, photography, and digital content creation, and has personally won several awards for his cinematography and short film direction.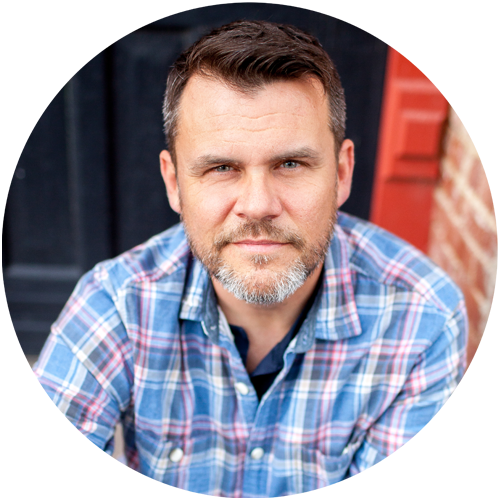 Director of Promotional Products
Dan Hersh
Dan Hersh, Manager of the Promotional Products Division, has over 33 years of experience in purchasing and marketing, with an eye for detail and creativity. He started Liberty Advertising in 2002, which became a division of BJS Trophy's expanding product and service line in 2018. Dan previously served as the Marketing Director for Bass Pro Shops and the Marketing Director and Buyer for Country General Stores.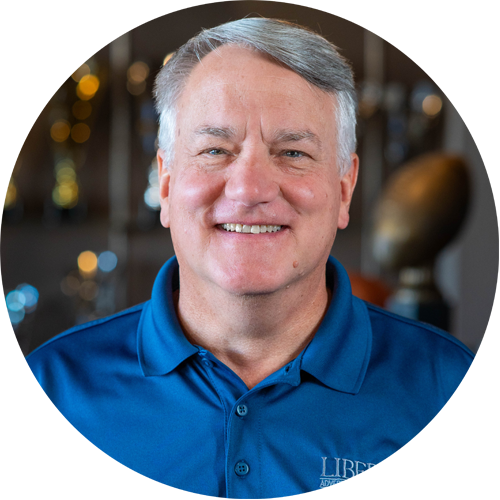 Production Floor Manager
Dylan Hall
Dylan Hall has been with BJS Trophy since 2018 and is a highly accomplished team member, holding an associates degree in HVAC, Electrical, Computer Networking, and installation. With over a decade of management experience, he plays a pivotal role in ensuring the efficiency and productivity of the daily workflow at BJS Trophy. Dylan's expertise in complex electrical and mechanical systems is invaluable, and he is the go-to person for both production and installation services offered by BJS Trophy. With a knack for creative problem-solving, Dylan consistently delivers outstanding results, making him an indispensable asset to the team.